May 5 2015
What is it about deadlines? No matter when I start or how good my intentions are the due date always creeps up on me.
And this time I didn't think I was going to make it.
I think my main problem was that I couldn't make up my mind about what I was going to do. I talked to so many people, I gathered ideas and opinions, I would feel clear and focused and, then I would change my mind.
It would have been easier for me if I had chosen to redesign one of the many projects that I work on with our teachers every day. At the moment I have 4 exciting projects on the go – in Kindergarten we are creating impact posters with photos we take of each other for the end of year graduation ceremony – in grade 5 the students are working together to recreate ancient China in Minecraft and in grade 2 we are publishing and share our poems electronically. These are the sorts of things we do every day. Great things are happening.
When I really started to think about it I kept coming back to the same thing, I really  wanted to do something with the staff I work with instead of the students. So that is what I did.
My video walks through my project but in the 10 minute limit I wasn't quite able to get through everything so here are the rest of the details.
Standards Met
When I proposed this project I said I was working towards 2 B and C, 3 and 5 of the ISTE Standards for Teachers.  Now that I am finished I think it fit more in line with Standard 3:
Model digital age work and learning
Teachers exhibit knowledge, skills, and work processes representative of an innovative professional in a global and digital society.
a) Demonstrate fluency in technology systems and the transfer of current knowledge to new technologies and situations
b) Collaborate with students, peers, parents, and community members using digital tools and resources to support student success and innovation
c) Communicate relevant information and ideas effectively to students, parents, and peers using a variety of digital age media and formats
d) Model and facilitate effective use of current and emerging digital tools to locate, analyze, evaluate, and use information resources to support research and learning
The Mini-Projects That Didn't Get Finished
I started 5 projects but as you will see in the video only 3 were completed – I am continuing to work on 2 others
The one with the iPads
As our understanding of iPads and how to best use them in the classroom develops we are starting to move more and more away from simple consumption style apps to powerfully creative ones. We are now talking of taking all apps off the iPads and only putting our top 10 favourites on. That's a big step for us. The problem is we have 5 iTunes accounts that we use and we get US$100 funding each year for each account. This will change once bulk licensing reaches the shores of Macau but for now this is how it is. As all accounts are linked to a school credit card only I can have the password for installation. We run in to hiccups because teachers don't know which apps we own let alone which apps are on which set of iPads. I'd like to find a way to share. I started a Pinterest board but stopped when I realised that all staff members would have to have an account to access this resource list. Then I moved over to Symbaloo but it didn't give me enough space to share how the apps have been used along with some of our student creations. So I moved over to Google Docs but the list was too long and cumbersome. I now have a grade 12 student working with me to create a digital bookshelf for our school blog that will link to apps on the app store and it will include a write up of suggestions for how the app can be used.

The one with the eBooks
At TIS we love Book Creator and iBooksAuthor. Our kids really enjoy the writing process and they love being able to share their creations. We share with our families with book launches and we put our books on the bookshelves of the school iPads but we are always looking to share with the wider community. After a recommendation from Keri-Lee I contacted WriteNow to see if we could get approval to post our books on the site but we haven't heard back yet. If anyone knows of a way to share ebooks let us know!
Reflection
Initial feedback from teachers has been positive. Most are reacting to my sharing – and it is my hope that soon they will want to share too!
"I love seeing the week in review!"
"In case I missed something from earlier in the week I can catch it here."
"I like to see everything "in one spot""
"I don't want more stuff in my email."
I somewhat met my goals. I need more time to analyse and revise before I can be more confident in my answer. We have come so far in our integration of technology and we do so many great things – our focus now should turn to sharing beyond the walls of our school so that other people share with us, to get added value, to get noticed and to solve problems. After all, the more you share the more you get back.
In my video I reference a great short clip by Michael Jr Comedy. I couldn't use the clip in my own video so I am posting it here instead: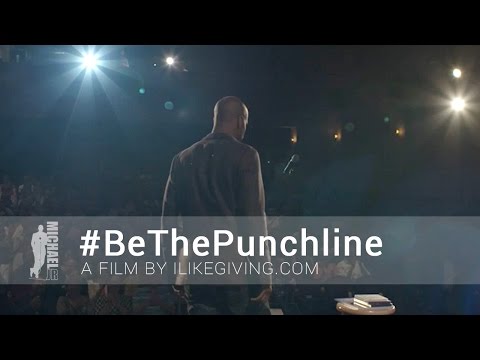 And without further ado here is my final Course 5 COETAIL video: